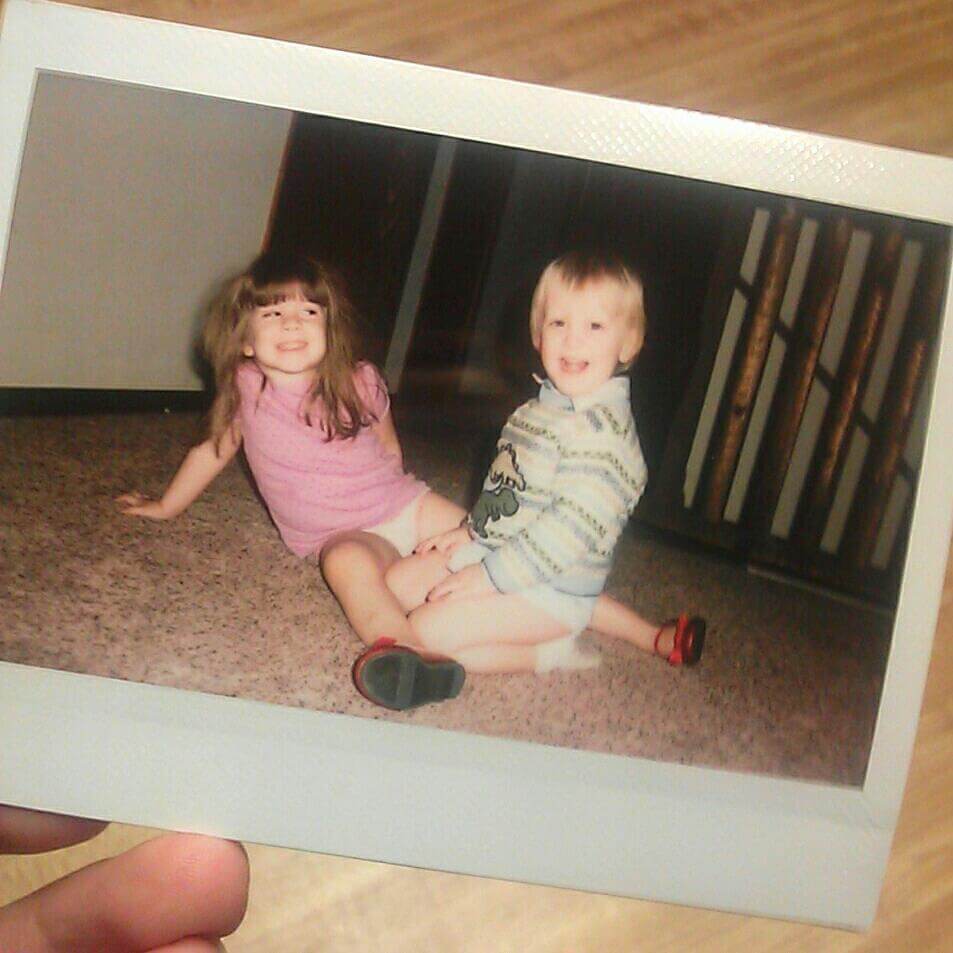 Yesterday I came home to some happy mail, the Instax Wide camera I won with our Christmas Photo! Man oh man, was I excited. I have never ever owned an instant camera, and I have wanted one since I was a kid and they were the new hip thing. We took one photo last night, and watching the film develop was magic. I think I enjoyed it more than the kids, and that is saying something! Juniper wanted to take a whole bunch, and I don't blame her. It is going to take a lot of self control to not use them all up in 3 days.
Flynn wasn't very interested in having his picture taken. He just wanted to push his toy train around in the hallway. I said "I'll give you some CHOCOLATE" and he came running into the room, jumped on the floor next to Juniper and gave me the biggest, cheesiest smile. He has learned the wonder of chocolate bribery.
Also, Juniper almost never wears pants! Haha! Keeping it real.
So my prize came with 40 film exposures, and I think this is what I'm going to end up doing with them! I just love everything about this. I wish I could find the original source for this photo, it looks like it came from a magazine. I wonder if you would just tape the photos to the wall. I really don't want to use pins. I don't care about my walls so much, I just don't want holes in my photos!
I also LOVE this DIY Instax Wallpaper on A Beautiful Mess. Those women are crazy geniuses.